Wire Bonding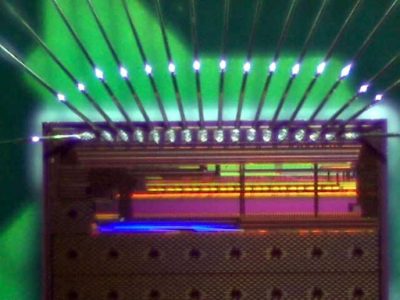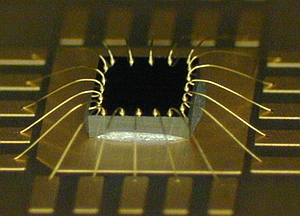 We have multiple manual and automatic wire bonding machines to accommodate our customers design requirements.
Our automatic and manual wire bonders can handle wedge, ball, stitch and tack wire bonds
Gold and Aluminum (1 % Silicon) wires – 0.7mil to 1.4mil with a minimum pad size of 60 micron
Gold ribbon bonding up to 5mil X 0.5mil
Ball Bumping – Minimum 45 micron diameter, height can go from 25 to 75 micron
Wire pull test up to 50 gramF
Encapsulation processes are used to protect fragile die or wire bonds
Stud Bumping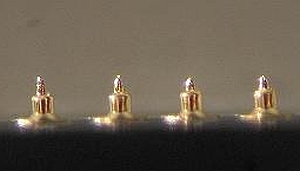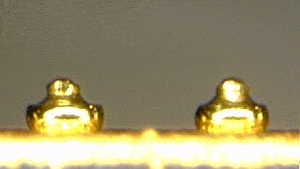 Stud bumping is a method for connecting semiconductor devices onto a wide range of circuit board materials. The stud bump is attached directly to the die. Substrate bond pads can be manufactured from any of the materials that are normally used for wire bonding.
The shape of the stud bump can be customized for each application to optimize electrical performance and mechanical reliability and will allow semiconductor die, with <150 micron pitch pads, to be flipped directly onto FR4, without the need for an underfill.
The stud bump process is extremely cost effective and can be carried out on individual die, either at the wafer level or after singulation. The unique manufacturing methodology can even accommodate full electrical testing, including burn-in.
Once stud bumped, the die can be attached using a wide range of techniques available in our facility; thermocompression bonding, thermosonic bonding, solder reflow, conductive epoxies, z-axis and even non-conductive adhesives.